We may earn money or products from the companies mentioned in this post.
Last month (September), the British TV site earned $9663.11. Much of that was driven by the fact that we announced our latest publication (The 2019 British TV Year in Review magazine) and opened it up for pre-orders. This month, we continued to see pre-orders come in, but numbers were down a bit since the most enthusiastic buyers purchased it last month. We'll expect sales to stay somewhat lower until the magazines arrive in late November.
In terms of the site and its overall progress, we saw excellent traffic growth from new posts, but that was also balanced out by a steady slowing of the traffic to the Doc Martin post that's generated more than $5k in income over the last year or so. The season in question premiered in September, so we expect traffic to continue to slow down over the next few months as more and more people have seen it.
I'll preface this (and all) income reports by saying that we don't get too fussy with the accounting. We talk about money in the month it's earned, not the month it pays out. I'll give a general sense of what expenses are like, but in the interest of saving time, I'm not going to go over every penny. Blogging is a high-margin business in most cases, so unless you're doing a big paid advertising campaign or dealing with a ton of inventory, actual costs are extremely minimal – especially if you've been doing it forever and you're not spending much on courses.
October 2019 Income Report: IHeartBritishTV.com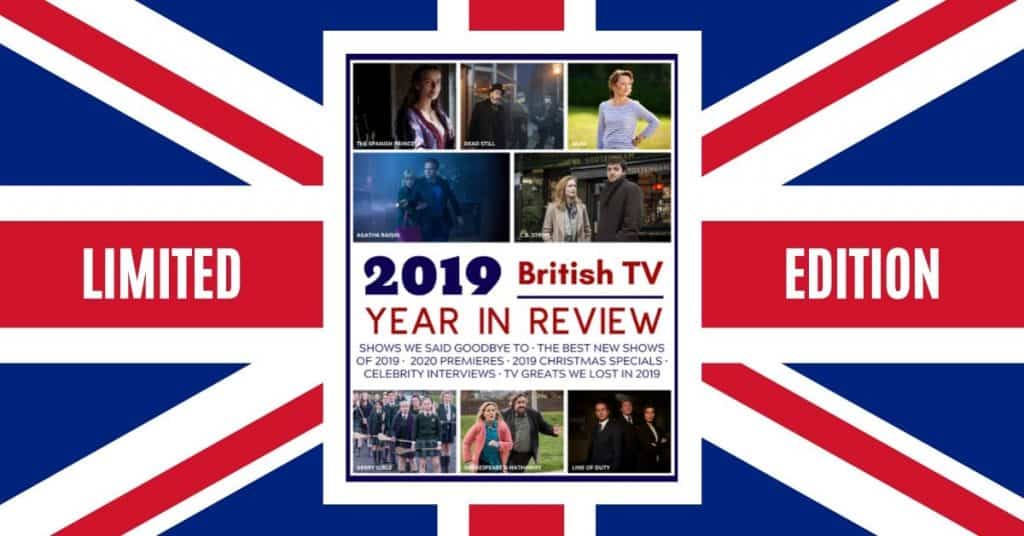 Amazon – $1281.09 (-$0.27) – Amazon recently decreased channel bounties from $3 to $2.50, so while we drove more sales this month, we made a bit less money. This is why you need a diversified income.
MediaVine – $4113.12 (+$134.06) – We just missed hitting $4000 last month, so I was pleased to cross that milestone in October.
Shopify – $2758.34 (-$1259.51) — this amounts to roughly 45-55% profit, though it varies a bit based on coupon code redemptions and specific items purchased. The drop was expected because September included a large burst of pre-orders when we announced the 2019 magazine.
Blurb – $0  — almost no one orders our books here anymore, but we keep it enabled for people in non-US locations
Amazon FBA – $124.95 (-$149.94) — only around 20% of this is profit because the fees are incredibly high
Shareasale – $0
TeePublic – $59.48 (+$9.71) – We have a few designs now and we include them at the end of newsletters. We generally see a couple of sales anytime a newsletter goes out, or any time we post about a new design on Facebook
VigLink – $0 (-$30.18) – We've been using this to promote Hulu, and while it doesn't generate a lot, it's still money for clicks that weren't monetized before
Total – $8336.98 (-$1326.13)
Following (as of November 8th, 2019, compared to early October's numbers):
Facebook Likes: 20,465 (up 390)
Facebook Group: 20,553 (up 237)
Instagram Followers: 4687 (up 39)
Pinterest Followers: 2.3k (no change)
Mailing List Size: 9259 (up 707)
OneSignal Followers: 3.8k subscribed (no change)
Site Content:
Total Posts: 204 (up 8)
Total Words: 269746 (up 7686)
What's Next?
Although September included a pre-order launch in the store, October is the beginning of Q4 and we expect to see sales levels that are nearly as high as September. In December, those numbers will likely increase dramatically, since we'll be in the middle of the high buying season.
November will really just depend on how long the printer takes to get us our books and how much time we're able to dedicate to posting and promoting those posts. This year will be the shortest possible Christmas buying season, as Thanksgiving falls on the latest mathematically possible date – so that could depress November sales figures a bit.
Heading into the holidays, our focus will be on (a) finishing up the magazine so all those pre-orders are filled, and (b) generating as much new content as we reasonably can around all the other chaos. In the interest of maximizing returns during the holiday season, I'll either be going back to visit family VERY late in the holiday, or putting my visit off until January.
David will continue to give the site attention as time permits, but he's pretty busy with some other projects at the moment and may not be able to post a whole lot.