We may earn money or products from the companies mentioned in this post.
Years ago when I was still moderately new to freelance consulting, I found myself bidding on a writing project on a popular bidding site. There were dozens of bids, but after a few questions from the man who posted the project, he narrowed it down to just myself and another person. We each did a phone call with him, and he said he really liked us both and was having a hard time deciding – so was there any way I could come down on price.
Although I'm not closed to negotiations, I'd already gone lower than I truly wanted on this project. I didn't  have a huge stable of clients and steady stream of referrals, so losing out would definitely hurt. All the same, I knew it would take a long time – probably longer than I had estimated – and I told myself I just needed to have faith that something else would work out if this one didn't. If offered to negotiate on timeline or payment terms (taking a little less up-front), but remained firm on my rate.
I lost the project.
As I had told myself it would, life carried on and other work did materialize. I put the project out of my mind.
A Few Months Later…
A few months later, I was browsing the bidding sites and I happened upon another project by the man who posted the project I had lost out on. It took no time at all to realize he had re-posted the original project. Apparently something had gone wrong with the previous winner – but he hadn't thought to contact me. Feeling slightly offended, I figured I had nothing to lose and I quickly sent off a message (paraphrased, since I don't have the original anymore):
Hi Xxxx,

I noticed you re-posted the project we discussed a few months back. I'm sorry things didn't work out, but when you're ready to make the right choice, feel free to get in touch.
It was a bit cheeky, and as soon as I hit send, I wondered if I'd done something horribly wrong. A few hours later, however, I saw his company name pop up on my caller ID. He was excited. "If you'd given me that kind of attitude the first time around," he said, "I would have hired you months ago!"
It turns out, the original woman he'd hired took a lot of his money, gave excuses for a while, then disappeared completely. We started the project – at my original rate – just a few days later. Over the course of the project, I learned more about his business and he learned more about mine. At the end of the initial project, we partnered on a few more things, which turned into dozens more projects. Over the next 7-8 years, the partnership would be worth hundreds of thousands of dollars and tons of valuable experience with major corporations.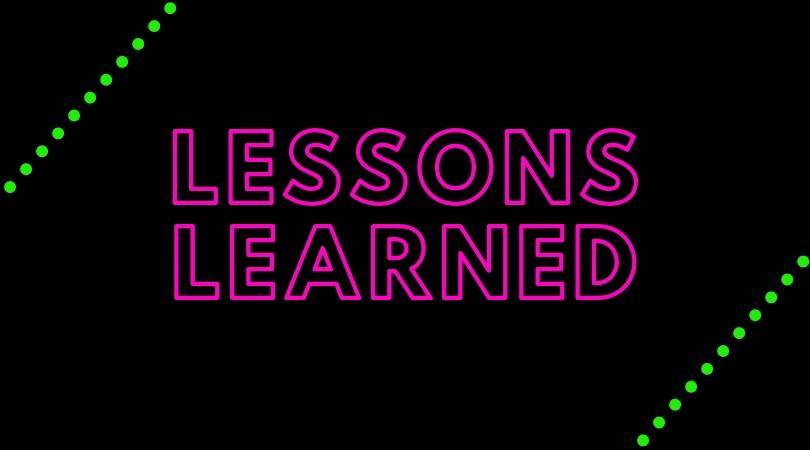 I learned a lot from this situation and client, but the most important is to be confident. People are intensely attracted to confidence, and when it comes to business and making sales, it's generally better to err on the side of cockiness rather than uncertainty.
The second lesson is that big money can come from surprisingly small initial projects. That's especially true if you don't have a huge following and a ton of major credibility indicators like books, prominent speaking gigs, and a roster of impressive references (though I'm not saying you can't land big initial projects without those things). This project started as a $4500 3-4 month project.
Another time, I saw a $100 initial project turn into $2000/month, and a $1000/month project turn into $5000/month. Once a client trusts you, they'll keep coming back. It's a pain in the butt to hire freelancers, and most companies hang on for dear life when they find a good one.
If you're just getting started and you don't have a steady stream of 4 and 5-figure/month projects coming at you, definitely consider those smaller projects IF they're coming from companies in a position to give you a lot more business. If I were starting out again, I'd much prefer to take a $250 project from a mid-sized business over a $1500 project from a small local business (assuming the small local business doesn't have some huge e-commerce presence). If you do a good job and stay in their sights, it's not hard to turn a small project into bigger projects or retainer work.
Finally, this situation helped me learn to better read potential clients. Different people respond to different approaches, and knowing what I know now, I definitely would have been more confident with this guy from the start. He's a born salesman who rides the fine line between outgoing confidence and cheesiness. To him, the best sales pitch is the most confident one.
Some people respond better to my natural approach, which is confident and bottom-line focused, but not quite so brash. He just wasn't one of those people. In time, the best consultants learn to read people and tailor their approach (and to avoid clients with personality types that don't work well with their own).
You Don't Always Get a Second Chance…
It's not lost on me that none of the good things that came from that relationship ever would have happened if that first woman hadn't disappeared. I'm sure there were plenty of pitches I screwed up and never got that second chance on. Hopefully, reading this story will help somebody else to be confident and maybe get the yes on the first try.
How did you land your best client to date? Feel free to share in the comments!