We may earn money or products from the companies mentioned in this post.
In December 2018, our British TV site put out its first book. To most people, it probably wouldn't sound like a hot seller…
The British TV Field Guide is a paperback guide/journal hybrid to help you discover new British TV shows and track which seasons you've watched. Retail price: $19.99 + shipping.
However strange that might sound, we managed to hit nearly $15k in sales BEFORE it went live on Amazon. It continues to sell steadily through both our website and Amazon, and we're currently at work on both a new edition and another book on British television. Paid advertising was minimal, limited to a few hundred dollars in Facebook ads during the holidays. Profit?  A little less than half of total sales.
A Book Launch Without Amazon – Why?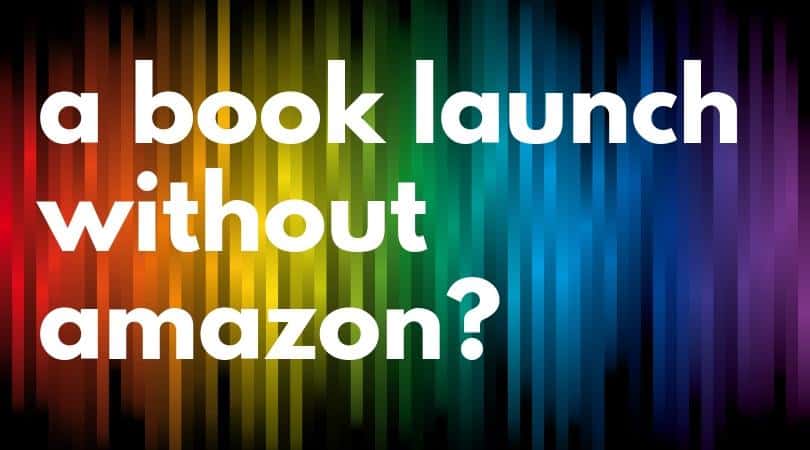 When we launched The British TV Field Guide, we chose to hold off on Amazon – partially because we just didn't have enough inventory to keep up with the orders we were already getting. The first two print runs were basically sold out before they arrived.
We could have ordered more copies in the initial printings, but we had some other reasons for wanting to hold off:
It was Christmas, and I was getting ready to travel back home to see family for a few weeks. I didn't want to deal with prepping shipments to send off to Amazon, and there was a good chance they wouldn't have made it onto the site in time, anyway. It takes them a while to check in inventory and get it live on the site for purchase.
Amazon takes an enormous cut from each order, and we preferred to get as many sales as we could through our own site first. We can sell the books on our site for $5 less and actually earn more per sale than when we charge $24.99/copy on Amazon.
The Sales Channels We DID Use

Our pre-Amazon book sales came from three channels: Indiegogo, our Shopify store, and Blurb. I'll talk a bit about each one below.
Indiegogo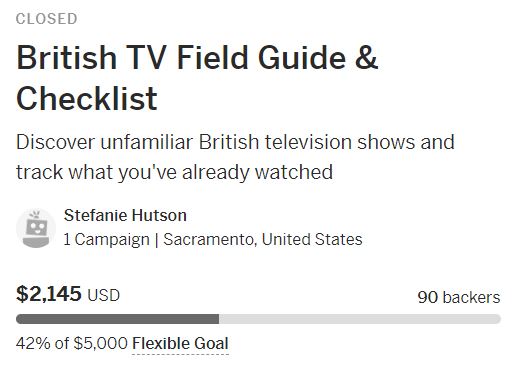 Since we have a blog about British TV, I'd been gathering up lists of British TV shows in spreadsheets for a while. I started putting together a book, but I didn't want to put in all the time and energy to finish it if it wasn't going to sell. Rather than doing all that work with no guarantees, I decided to put up a "flexible goal" campaign with Indiegogo.
Flexible goal just means that even if you don't hit your target, you still get the money. They take a slightly higher fee, but it's not like traditional crowdfunding where they just give everybody their money back. It's the perfect model for situations where you don't necessarily NEED all the money to make it happen. This worked well for us since we didn't hit the original $5000 goal.
In hindsight, we should have set the goal lower so it was easier to hit. We had tons of interest, but the crowdfunding concept was lost on much of our audience. Something like 40% of I Heart British TV's audience is over the age of 65, and that's not a demographic known for being tech savvy. Don't get me wrong – I'm constantly amazed and impressed by the way some of our followers have adopted tech (particularly streaming devices) – but we got a lot of emails from people who were frustrated because they didn't understand how to order through Indiegogo and the whole thing was just confusing.
Lesson learned.
I'd absolutely do it again, though. I love testing new marketing tactics and business ideas, and it was the first crowdfunding campaign I'd done for one of my own projects. It's a lot more work than I realized, but it was interesting to see which options people went for, what people didn't understand, etc. In the end, it gave us roughly $2k to use in filling orders and printing more guides, so the actual risk for the project was quite minimal.
Our Shopify Store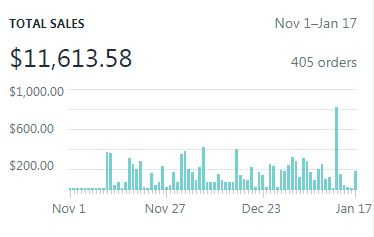 Our Shopify store was easily the top sales channel for us, and that's good because it also has the lowest fees of any of the channels we used. It's also great because we offered two payment methods (PayPal and Shopify payments), and both turn over the cash really quickly. With other channels, you can wait weeks or even months before the money is in your hands. Quick payments are great for cashflow.
We opened pre-orders up on our site in late November, letting people know that was the best way to be guaranteed a copy from the first print run. As a result, pretty much all copies were spoken for before they arrived.
With the second order placed but not yet in our hands, we changed the page to let people know they could pre-order a copy from the second print run, but it wouldn't arrive in time for Christmas. A lot of people didn't care.
Note the big spike in early January. We'll talk more about that in the next section.
I should also mention here that there are a couple of non-book sales mixed in there with the book sales. We do sell some other items (drop shipped), but we've spent almost no time developing or promoting that side of things, so sales are almost nonexistent. That's something I need to work on at some point.
Want to get your own Shopify store? You can sign up HERE and get a free 14-day trial. Plans start as low as $9/month.
Blurb
Blurb was never really intended to be anything more than our printer, but we quickly realized that Shopify's international shipping rates were pretty terrible – and also, that plenty of people were willing to pay a little more to buy from Blurb while we were sold out and waiting for a second shipment.
Blurb doesn't appear to have any way to grab the historic sales totals in dollar amount, but it's safe to roughly double the profit to get a sense of actual revenue before they took their cut. As you can see, Blurb sales dropped substantially after December. While that's partially due to the post-holiday sales decline, it's more about two things:
When we had more copies back in stock, fewer people bought through Blurb
When the book went live on Amazon, people ordering from abroad started buying over there instead
What is Blurb?
In case you're not familiar with Blurb, it's a print on demand company that makes it super simple to print your own books – including photo books, trade paperbacks with color images, and magazines. Even if you're not a graphic design expert (which I'm definitely not), you can create reasonably good layouts using their free BookWright software. Obviously, it's no substitute for a skilled graphic designer, but guess what – you can sell a lot of copies of a "pretty good" book.
Once you get your book assembled in BookWright, you can send it to your Blurb account and place orders as needed. They can also help you with the ebook side of things if your book lends itself to that format (ours is designed to be written in, so an ebook would be weird).
Once your book is in their system, you have the option of opening it up for orders from the public through the Blurb website. You pick your price, and they give you what's left over after the actual cost of the book. The only downside is that each book ordered costs the full "1 copy" amount – as opposed to the volume discount you'll get when you order more copies and do fulfillment yourself (but then you also don't have to manage fulfillment).
While the print quality isn't as good or consistent as what you'd get with a large volume printer, we haven't had too many issues in the 2000-something guides we've sold and ordered. Blurb does have some minimum standards, and the one time we got batch with a lot of problems, they sent us replacements promptly.
In terms of fulfillment time, every order so far has come in substantially ahead of schedule. I'm not sure where all their printers are located, but we've had orders shipped to us from California and Pennsylvania. The CA ones were insanely fast.
Ready to print your own project? Check out pricing HERE.
But Where Did the Buyers Come From?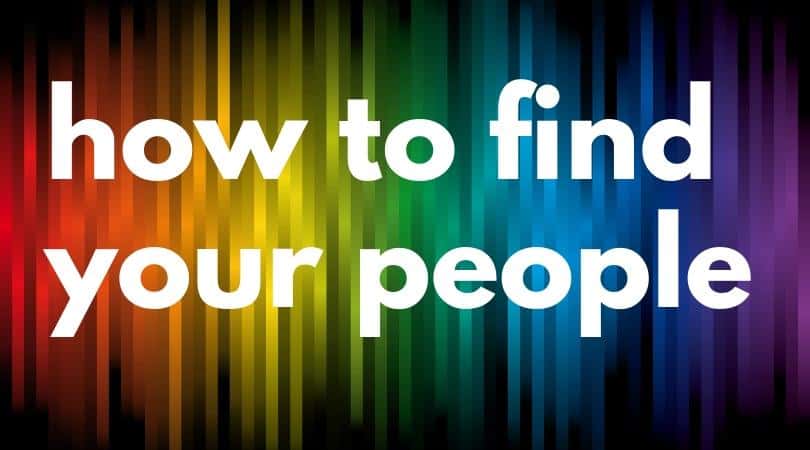 The big question, of course, is where the buyers came from. After all, you can't just build a store and expect buyers to magically show up. Even if you DO list on Amazon immediately, that's no guarantee your audience is going to see you. You have to know where to find your people. Even better – build an audience of those people before your launch.
I started the British TV site back in late 2016. I was sick and bored and I put together a few posts for my grandma, thinking perhaps it might help a few people like her who loved British TV shows and didn't quite "get" all the streaming options.  I enjoy British TV, so it seemed like a fun little side project.
For the next year, I did very little with the site. Sometimes, I would go months without making any new posts. Still, it was building an audience, gaining subscribers, and attracting a following on Facebook. In late 2017/early 2018, I decided to get more serious – running contests to get more email subscribers, creating a Facebook group, and paying to build my likes (though FB ads).
By mid-2018, I had around 4000 people on my email list, around 15,000 followers on Facebook, and a Facebook group of roughly 10,000 people. Most of that growth came from short but focused bursts of effort at various points between 2017 and early 2018.
While my site and group are happy to welcome British TV fans of all ages, genders, and races, my paid ads were ruthlessly targeted to those groups I knew to be big British TV fans – primarily older women. I was able to target people who had already liked a variety of British TV shows, and some of my campaigns got new likes for as little as 1-2 cents each. I realized very quickly that it's a ravenous audience, and that's when I decided to move forward on the book idea.
How I Promoted the Book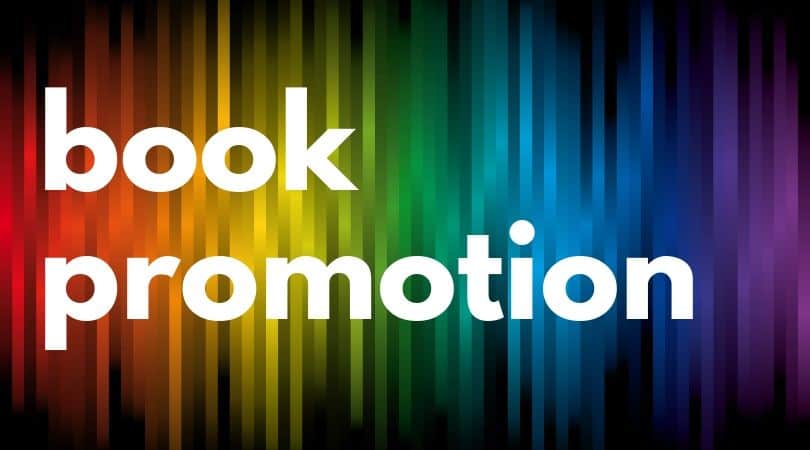 Throughout the Indiegogo campaign, pre-sale, and formal launch of the book, I used a combination of mailings, blog posts, Facebook page posts, Facebook group posts, and Facebook ads to put the book in front of my audience. It didn't take a lot of clever sales copy because the product excited the audience and served the needs of many of our readers.
I also added a large promotional  banner at the top of all blog posts on the site, and I've kept it there since the launch. While conversion is low, it's kept sales flowing in the post-Christmas, post-launch slowdown.
While I will likely do more cross-promotions, giveaways, and review copies in the future, we didn't do a ton of that with this launch. In fact, there was only one. We collaborated with a British TV streaming service by sharing one of their celebrity interviews in the book – and in exchange for sharing the interview and giving them credit, they agreed to make a post to their Facebook following (>100k followers).
Due to supply issues, we didn't follow up on the promotion until after Christmas. Even still, it gave us a spike in sales that day, which you can see in the Shopify image I included earlier in the post. My guess is that is led to around $1000-1500 in additional sales, which isn't too bad at all.
Takeaways
It can be incredibly hard to move books without Amazon, but it's definitely not impossible if you put in the time and effort to build your audience. In addition to building an audience for our future products, we've been able to share tons of great tips, make a lot of people happy, and earn money via other means at the same time.
Building an audience can seem tedious if you just want to write and sell a book, but blogging helps to build writing discipline, and it also creates an asset you can use or sell at your discretion. And of course, being able to make thousands of dollars in sales BEFORE opening your product up to Amazon's hefty fees is no small perk.