We may earn money or products from the companies mentioned in this post.
If you're just starting to learn about running and monetizing websites, you've probably heard the term "affiliate marketing" once or twice. That doesn't necessarily mean you understand what it is – so consider this a quick primer.
What is Affiliate Marketing?
Affiliate marketing is a relationship where one person or company (the affiliate) promotes another company's goods or services in exchange for a commission when sales or leads are generated. In most cases, this is done using specially-formatted links to send people from your website to the merchant's website.
There are some cases where the affiliate doesn't own a website, though. For example, some programs allow you to pin your affiliate link. In other cases, a person might buy banner ads and send the traffic directly to their affiliate link instead of a website they own. I'd recommend not doing either of these things unless you've talked to the merchant to make sure they're okay with that.
An Example of Affiliate Marketing
Amazon Associates is one of the largest affiliate programs in the world. Let's say you start a blog about royalty-themed romance novels, and you want to promote those types of books on your site. Instead of just using a regular Amazon link, you'd be wise to sign up for Amazon Associates and use their specially-formatted links instead. Those links contain information that tells Amazon you were the one to send a person to their site, and it ensures you get a commission on any sales that occur over the next 24 hours.
Actually, if we're being 100% accurate, it's not on ANY sales. Some programs, Amazon included, will have certain items restricted from commissions. For example, gift cards and wine don't qualify for commissions on Amazon. There are also a number of department stores that don't pay out on certain brands. You really have to get familiar with the programs you intend to promote so you don't get any nasty surprises.
Affiliate Cookies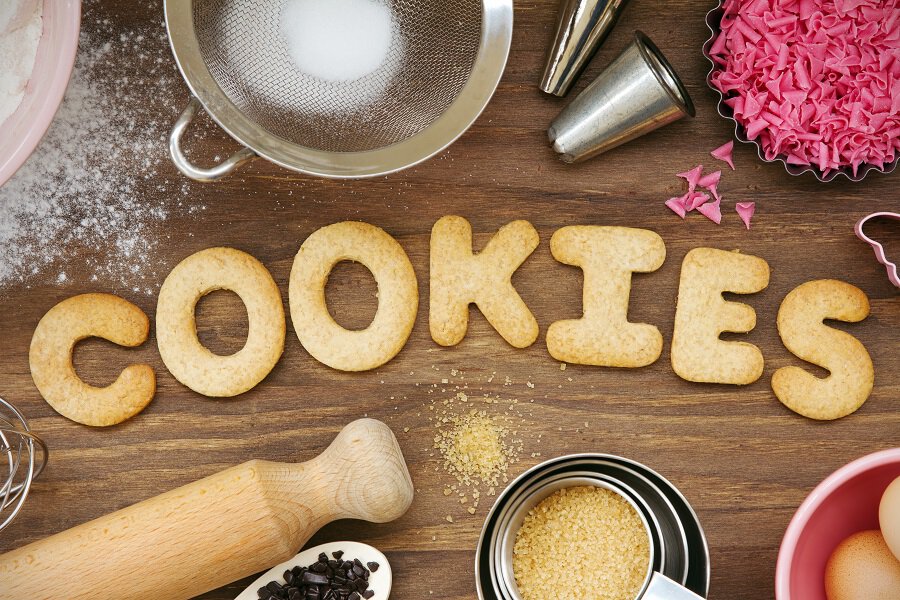 So let's talk about the "sales that occur over the next 24 hours" bit – that's Amazon's time window (as of August 2018, anyway). Amazon has an extremely short sales window, and that's mostly because they can get away with it. You can still make a ton of money with their program because SO MANY PEOPLE shop at Amazon regularly. Once you get all set up and you have a Prime membership, ordering from Amazon is practically a reflex.
Other programs have longer windows, sometimes as much as 180 days or more. This is frequently referred to as the "cookie length", since affiliate tracking is often accomplished by placing an invisible "cookie" on the user's computer that tells the merchant they used your specially-formatted affiliate link. Most affiliate programs are going to have a 30 day window, but the big household name companies will often choose a window between 1-7 days.
One important thing to note: If we're being totally precise, not every program uses cookies to do the tracking. It IS the most common term used to refer to the length of the sale tracking windows, though, so I'm using it here for simplicity's sake.
How to Find Affiliate Programs
When I was first starting out, affiliate programs were rare and mostly limited to a few really big merchants…and porn. And gambling. Today, virtually every decent-sized merchant is going to have a program, and many will offer it in several forms. For example, TeePublic has both an in-house affiliate program and a Shareasale program…
Hold up, did I lose you there? No worries, I'll explain. In the world of affiliate marketing, there are three major entities:
Affiliates – These are the people and companies who sign up for affiliate programs and promote them. This could be a young fashion blogger, a little old lady running a website about her favorite doily merchants, or a big company like SlickDeals promoting a gazillion different programs and employing tons of people. Occasionally, you'll hear someone get this totally wrong and talk about "affiliates to promote". Remember – affiliates are the people doing the promoting. The ones you promote are…
Merchants, aka Affiliate Programs –  Merchants are the ones paying the commissions and fulfilling the sales. Think Amazon, Macy's, Walmart, GoDaddy, etc. Sometimes they manage this themselves, and you sign up directly on their site. Other times, they use affiliate networks…
Affiliate networks – Not every merchant wants the technical hassle of running and promoting their affiliate program. As someone who has managed more than one affiliate program, I know firsthand just how hard it can be to find your affiliates and maintain the technical side of things. Affiliate networks handle tracking, payments, and a good deal of promotion for affiliate programs. They also make it easier for affiliates to join programs, since you provide all your information once and then you can can apply to individual programs with little more than a few clicks and maybe some comments in the "tell us about your promotional methods" field.
Using the example above, a merchant like TeePublic has one program where they do all the hard work of tracking, paying, and recruiting – and another over at Shareasale, where they can be easily found by affiliates looking for new merchants to promote. In some cases, programs pay slightly more if you go through their in-house affiliate program, since they don't have to cut an affiliate network in on the deal.
The good news is that you can get the details on pretty much any affiliate program by contacting the merchant that interests you. If you don't know who you might want to promote, you can search Google for companies that sell what you want, then ask them how to join their affiliate program. If that sounds like too much work, you can also just join an affiliate network and search by category. Some programs are pickier than others, though, so prepare to be persistent if you don't get in on your first try.
Affiliate Managers
Speaking of not getting into affiliate programs on your first try, this is as good a time as any to talk about affiliate managers. As the name might suggest, these are the people who manage affiliate programs and work directly with affiliates. They're there to screen affiliates, enforce program rules, grow the program, and generally act as a liaison between the merchant and the affiliate.
Affiliate managers are NOT there to actually do work for you or offer technical support beyond very basic things like how to find your affiliate link or access their banner images. Though larger merchants may have dedicated affiliate managers (or even teams), most affiliate managers have other responsibilities. For example, when I was the Director of Marketing at a small e-commerce company, I worked with a single assistant to handle ALL marketing and advertising tasks for the company. The affiliate program was just one small part of that.
If you find yourself declined for a program, it's a great idea to reach out to the affiliate manager to introduce yourself and tell them a bit about what you hope to do. In many cases, that's all it takes to reverse the decision. Remember – as an affiliate, you have the potential to reflect badly upon the company you're promoting. Letting them know you're serious about representing them well can go a long way towards earning their trust.
How Do Affiliate Programs Pay?
Every affiliate program has slightly different terms, but most fall into one of the following two categories:
Pay per sale – Programs that pay per sale will add a commission to your affiliate account when someone visits through your link and makes a purchase in the required timeframe. One common variation on the "pay per sale" structure is a recurring sale commission. That just means you'll keep earning a commission for every month your referrals stay with the company.
Pay per lead – In a pay per lead program, you get paid for driving interested prospects to a company. The payouts are typically lower, but because they're just leads and not yet paying customers, the conversion rate tends to be higher. This structure is common in industries like finance, dating, telecommunications, and education. The key with these programs is to make sure you're very careful about the referrals you send over. Ultimately, the company has to make money on your leads or you won't be allowed to continue in the program.
I've both managed and participated in all these different types of affiliate programs, and they can all be very profitable for both the affiliate and the merchant. The trick is to pair the right product with the right commission structure and the right type of traffic.
In terms of when companies actually hand over the money, that's going to vary by company. The most common arrangement is to pay for the previous month's commissions sometime 2-4 weeks after that month has ended. I wouldn't recommend with companies that pay much slower than that unless they have the clout and conversion rate to command that sort of arrangement (like Amazon).
On the other end of the spectrum, you'll find some programs and networks are willing to pay out weekly or even daily. Those types of payment arrangements are often reserved for trusted affiliates who spend a lot of money advertising on behalf of the merchants they promote. For example, when I managed a dating affiliate program, some of the networks we worked with would email us to check on quality before offering daily or weekly terms to affiliates who needed the improved cashflow to ramp up the amount of leads they were sending. This isn't the kind of thing you're likely to run into as a blogger, but I'm putting it in here just to give you an idea of how much variety there is in the affiliate world.
How Do You Get Started in Affiliate Marketing?
Getting started in affiliate marketing is pretty simple. After all,  you don't need to buy inventory or hire workers or even set up an online store. All you need is a relationship with a merchant and a source of traffic (which often means a website).
If you don't already have a website/blog, I'd recommend starting one first.
Think about the products and services that would be relevant to that audience, then find out if those companies offer affiliate programs. Join the ones that do.
Use your affiliate links to recommend, review, or advertise those products and services on your website. Alternatively, promote them on a site like Pinterest. Be sure to use proper disclosure in either situation (learn more about affiliate disclosure rules here).
Check in on the results of your efforts from time to time. If some things convert to commissions at a better rate than others, consider adjusting placements or focusing more on what's working for you.
Obviously, that's a simplified version of how to get started, but it's also a good reminder that the basics are the same for everyone. What separates great affiliates from struggling affiliates is down to the way they execute those steps. Traffic volume, traffic quality, consistency, effort, sales copy, product selection, commission negotiation, and willingness to optimize are all factors that play into your overall success – but we'll talk about those things in more depth later.