We may earn money or products from the companies mentioned in this post.
Now is a great time to start your blog. There are more resources and free blogging platforms than ever before, making the setup easy enough for anyone.
You might wonder what the best blogging platform is, or what the options are. The truth is, there are many options and it's easy to get stuck picking 'the right one'.
In this post, I will show you what the best options are right now and why one option is almost always your best choice.
Before you decide on a blogging platform, you must decide what the topic of your blog will be. Check out our free blogging guide to learn everything you'll need to get your website up and running.
What the Heck is a Blogging Platform?
The term 'blogging' is used as a catch-all name for almost any kind of website that's updated regularly. Blogging started out being a way people could keep online 'journals', but nowadays the top blogging platforms are used to power all types of sites like news, recipes, membership sites, and almost anything else you can imagine.
A blogging platform is simply the framework that displays your site and the content you write. In order for people to be able to view your blog you usually need three things:
1) a domain name
2) webhosting
3)  a blogging platform
The domain name is the URL people type in their browsers to visit your site. For example, this site's domain name is BlogEmpireBuilder.com. Next you need a website hosting account. This is what holds the files, images, videos, etc. from your site. Finally, you need a blogging platform to display your site to visitors.
Think of the domain name as a street address for an empty lot. You can go to the address, but no house is built yet. The blogging platform is like the house that gets built there. After the house is built, you can visit that address and see what's there.
What to Look for in a Free Blogging Platform
If your goal is simply to write some content online, almost any free blogging platform will work. If you have bigger goals like making money from your blog, there are other things to look for.
Free blogging platforms are great in the sense they're super easy to get started and…well, free! Unfortunately, free blogging platforms are also limiting in some important ways.
Some limitations with free blogging platforms are:
No actual ownership of the domain name
Limited (if any) options to make money from your blog
Few customization options, and no ability to add your own plugins
No freedom to choose whichever theme you want to use
The number of pictures, videos, and other files you can store
Some of those limitations you could live with, but the biggest limitation is not being able to make money from your blog. With that said, let's look at the choices.
The 5 Best Free Blogging Platforms in 2020
1. WordPress.com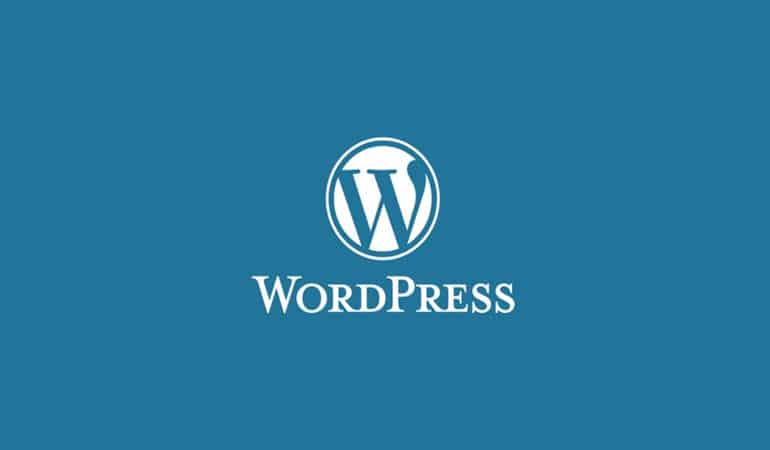 There are two versions of WordPress. The first is WordPress.com which is a hosted blogging service. This means you can just sign up and start blogging without worrying about anything else.
There is the option to purchase more features, but this isn't a great choice for most people. We'll cover why the other version of WordPress is better shortly.
Pros
Good for someone who wants to kick the tires and see what blogging is all about
The WordPress framework is easy to work with
WordPress.com takes care of things like hosting, security, and updates for you
Cons
Limited customization options
Not able to run your own advertisements, but WordPress will show their ads on your free blog
You don't actually own your blog
WordPress.com would be an ok choice if you want to see what this whole 'blogging thing' is about, but I wouldn't recommend it beyond that. The lack of options, and the fact that you don't really own your site, are deal breakers for even semi-serious bloggers.
2. Blogger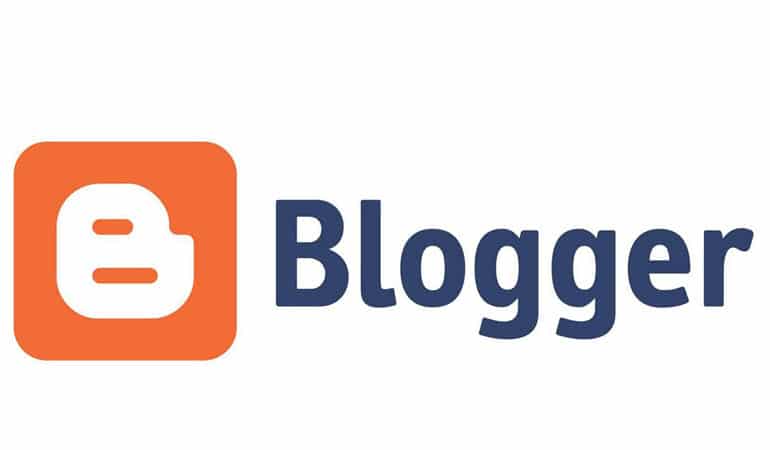 No, I'm not referring to you – there's a blogging platform aptly named 'Blogger'.
Blogger is owned by Google and has been around forever. It's a simple platform to use – just sign up and start writing.
Blogger is quite limited in its offering. You have a couple themes to choose from, but they look a bit dated. You can install Google Adsense to monetize your site, but it's a poor option compared to affiliate marketing or other ad networks.
Pros
Easy to get started
Maintained by Google
Able to be monetized with Google Adsense
Cons
Few options to customize appearance or features
No option for your own domain name – it will have .blogspot.com in it which isn't great for branding
No option to upgrade
Blogger is even more limited than WordPress.com. If you simply want to write your thoughts down, Blogger could be an ok choice, but there are better options for most people.
3. Wix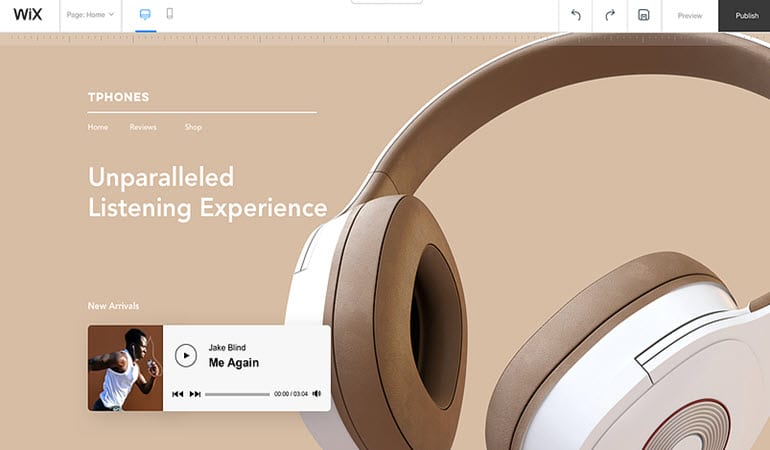 If you've looked around for platforms to build your blog, you've probably seen Wix.
Wix is a free drag-and-drop website builder that features a user-friendly interface and some good options to build your site.
There is a free version of Wix but it's very limited in the customizations it offers and it displays Wix ads on your site.
Pros
Wix is easy to use and gives you options to build a blog or other types of websites you might be interested in

The drag-and-drop interface is easy to use with a small learning curve
Cons
Wix isn't aimed at bloggers specifically so it doesn't feature a lot of tools for them
The free version includes Wix ads on your site
There are far fewer plug-in or extension options to customize your site
Wix has a great drag-and-drop editor for building your blog, but the lack of options for bloggers and the fact that Wix ads display on your site. Make this a less appealing, free blogging platform choice than others.
4. Tumblr
Tumblr Is known as a microblogging platform. Microblogging platforms like Tumblr are geared around shorter content and increased sharing and communication.
Tumblr isn't really focused on written content and articles like you would see on a traditional blog. Tumblr is more focused on multimedia like images or videos and getting people to share those.
Tumblr is really meant for personal use and doesn't have any options that will really suit you as a blogger. Tumblr is severely limited on design and customization options.
Pros
Easy to get set up
You can purchase your own domain name to use
Cons
Not a good choice for traditional bloggers
Not enough control over design and features
5.Weebly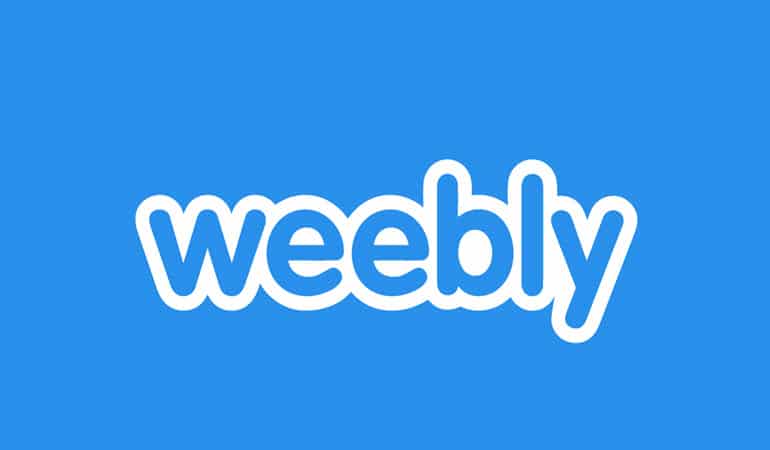 Weebly is another drag-and-drop website builder similar to Wix. With the Weebly editor you can add a number of options to your site like sidebars, forms and social media icons.
Also like Wix it's not really set up for blogging. If you want to build a static website like a one or two page resume for example, it might be a good choice. For sites that update regularly like blogs, you're better off going with one of the other options.
Pros
Easy drag-and-drop interface
Some customization and appearance features
Basic analytics to see how many people are visiting your site
Cons
Not many options focused on bloggers
Not many integrations available
Weebly is a decent choice if you just want to throw up a simple one to two page site. Anything more than that and you'll want to go with a more fully-featured option.
6. Medium
Medium sits in a unique spot among the free blogging platforms. Medium is less about having your own site and more about simply writing articles and posting them on a site alongside other writers.
Medium is super easy to get started and write content. Unfortunately, it doesn't offer what we need in a blogging platform.
Medium is great for bloggers in other ways. Many bloggers publish content on Medium to help grow their blog traffic. Why? A huge benefit of Medium is that it's a huge site with millions of readers. It's a great way to get your content in front of more eyeballs and promote your blog.
Ok So What Is the Best Blogging Platform Then?
If your goal is to make money or build a brand, there's really only one choice – WordPress.org
We discussed WordPress.com, but WordPress.org is a different thing.
With WordPress.com you can sign up and start blogging. It's very easy to get going, but as discussed it's too limited for the aspiring blogger.
WordPress.org is the original 'self-hosted' version of WordPress. This means you'll need your own web hosting plan and domain name. It's not as complicated as it sounds, I promise!
The first step is registering a domain name. Next, you'll sign up for a web hosting account and in a few minutes you'll be blogging on your very own WordPress powered blog.
An important note – You don't need to worry about going to WordPress.org and manually installing the blogging platform on your web host.
Siteground (the web host we recommend) automatically installs WordPress for you. Most of the bigger hosts offer something similar with an easy or auto-installed WordPress option.
What does it cost to host your own blog with WordPress?
The WordPress platform itself is free. You only need to pay for the domain name (about $10-$15 per year) and the web hosting plan (about $5-$10 per month). So even though there's a cost involved, it's inexpensive for what you get.
What are the benefits of WordPress on your own hosting plan?
You own and control the blog/domain 100%
You can use any theme you want
No limit to what you can change with the design
You can install any plugin you want to add new features
Easy to upgrade your hosting if you need more storage space
You have full control over how you monetize your blog
So is self-hosted WordPress really that much better than the free blogging platforms? In short – 100% yes. I can't think of any serious blogger who uses anything other than self-hosted WordPress (although they probably exist!).
If you're serious about growing your blog and eventually monetizing it, the small investment it takes is well worth it. The free blogging platforms don't even come close to the options you have with your own hosted WordPress.
If you're interested in getting started with WordPress, read our free guide that will walk you through everything step by step.